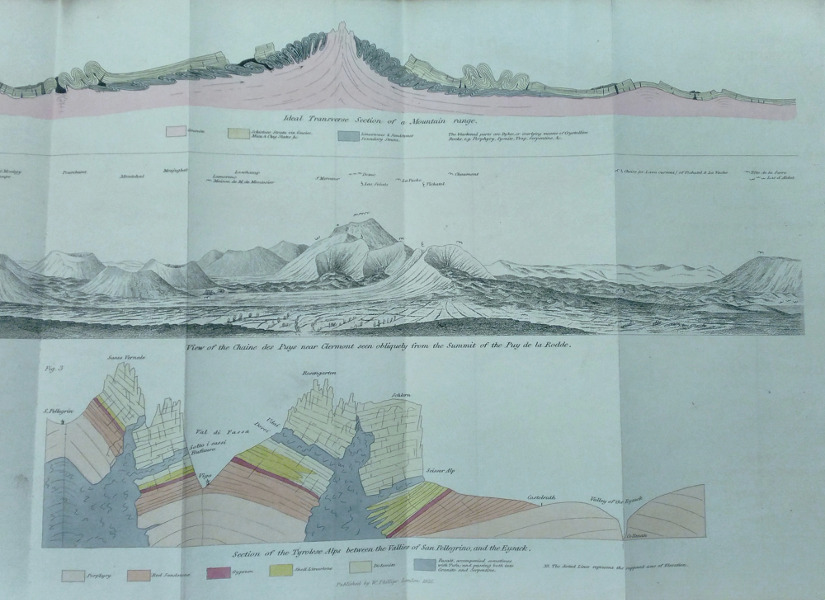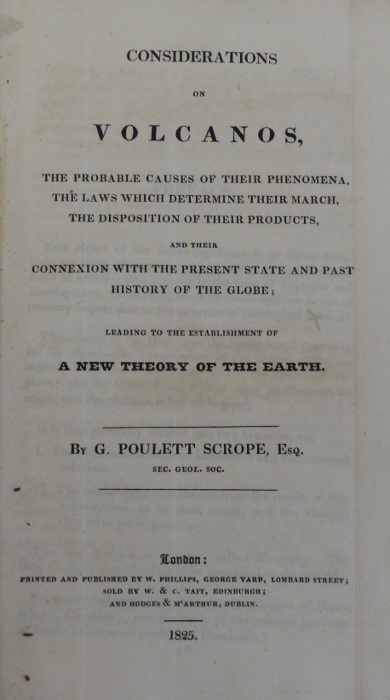 George Poulett Scrope,
Considerations on volcanos.
1825
Donated by Martin Rudwick. STORE 222:22
George Poulett Scrope (1797-1876) published this volume to record his extensive travels spent studying both active and extinct volcanoes. These included areas of Italy, where he witnessed the violent eruption of Vesuvius in 1822, as well as the extinct volcanoes of central France and the Eifel region of Germany. Scrope adopted the theory of the gradual cooling of the earth from a hot fluid body over a vast timescale. This cooling theory was thought to explain the appearance of apparently tropical plants and animals in locations too cold to support them now.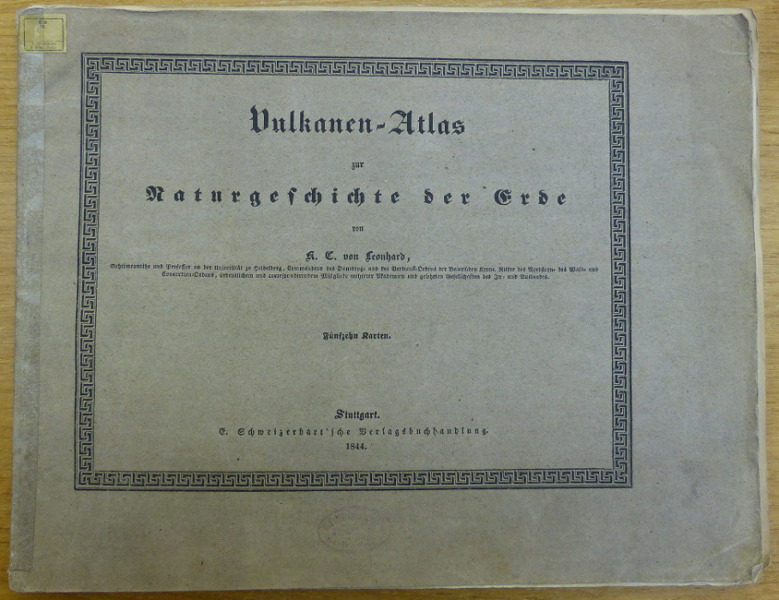 Karl Cӓsar von Leonhard,
Vulkanen-Atlas zur naturgeschichte der Erde.
1844
Donated by Martin Rudwick
This rare Volcanic Atlas of the natural history of the earth features fifteen volcanoes and their surroundings from around the world. Professor of mineralogy at the University of Heidelberg, Karl Cӓsar von Leonhard (1779-1862) was a prolific writer on geology and mineralogy who travelled extensively to conduct his studies.