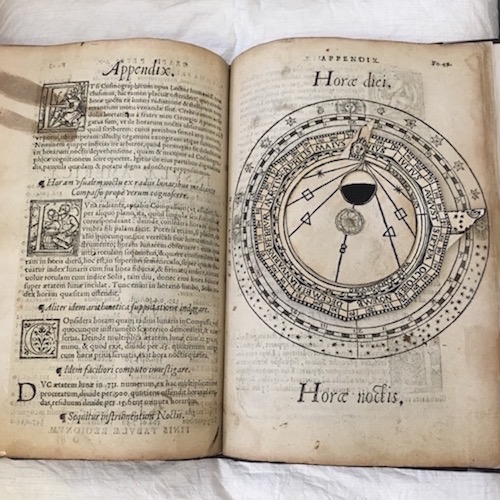 COSMOGRAPHIA.
Petrus Apianus (Peter Apian) and Gemma Frisius, 1584.
Cosmologist Frisius's expanded edition of German humanist Peter Apian's 1524 work — the Cosmographia — was a widely disseminated guide to the study of the cosmos. This 1584 edition features four revolving diagrams (volvelles), here reproduced as facsimiles, which enabled users to make practical calculations in navigation and astronomy. This volume represents the prevailing cosmographic understanding of Marlowe's time.
Whipple Library, STORE 95:50.
DOCTOR FAUSTUS.
Christopher Marlowe, [late 16th century]; ed. 1954.
"Settle thy studies, Faustus," begins the titular character of Marlowe's work. Having reached the limits of human knowledge, but still hungry for more, Faustus makes a pact with the devil Mephistophilis. As Faust travels the heavens and earth greedily acquiring knowledge, several passages discuss astronomy. Portraying the knowledge-seeker as damned, Marlowe depicts the pursuit of knowledge as a theatrical villain.
Macmillan & Co, Ltd. Courtesy of Alona Bach. Frontispiece in the public domain.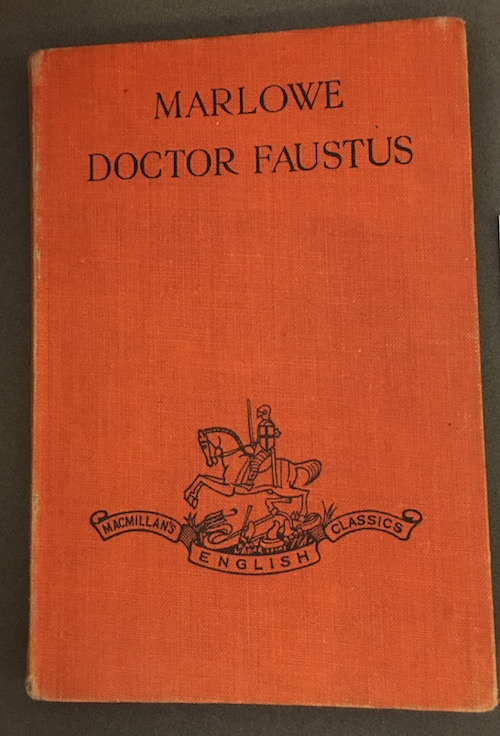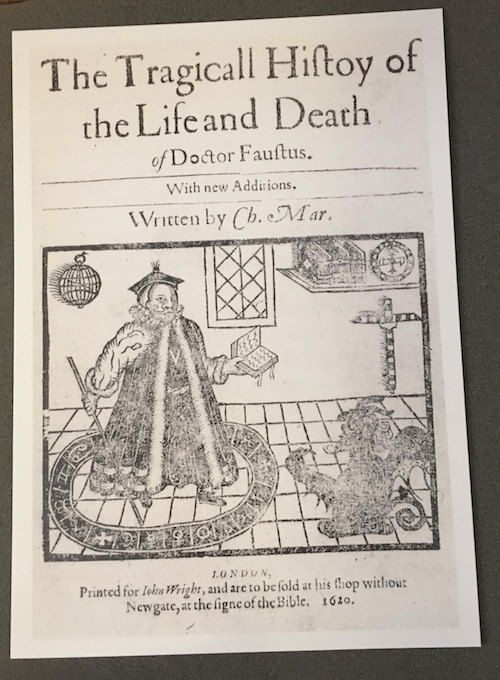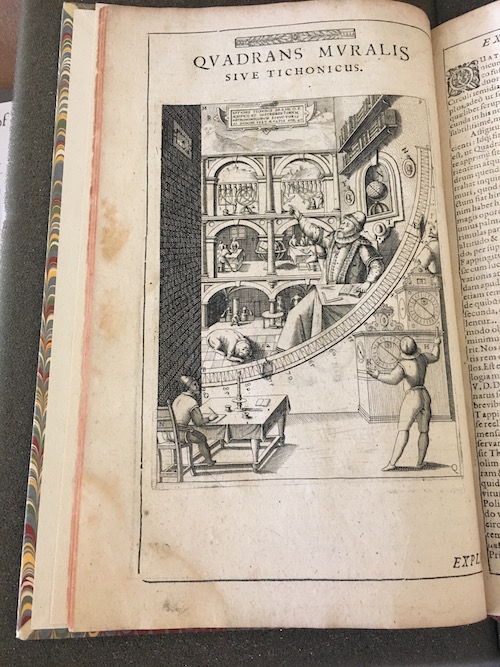 TYCHONIS BRAHE ASTRONOMIÆ INSTAURATÆ MECHANICA.
Christopher Marlowe, 1595; ed. 1954.
Danish nobleman Tycho Brahe (1546 – 1601) was considered the top astronomical observer of his day, despite using only his eyes and simple instruments (catalogued in Astronomiæ Instauratæ Mechanica). This engraving depicts Brahe's mural quadrant—one of the largest astronomical instruments available—as well as his castle-observatory Uraniborg. Brahe challenged prevailing notions of a perfect universe by suggesting that stars could change.
Whipple Library, CR 13:8 OS.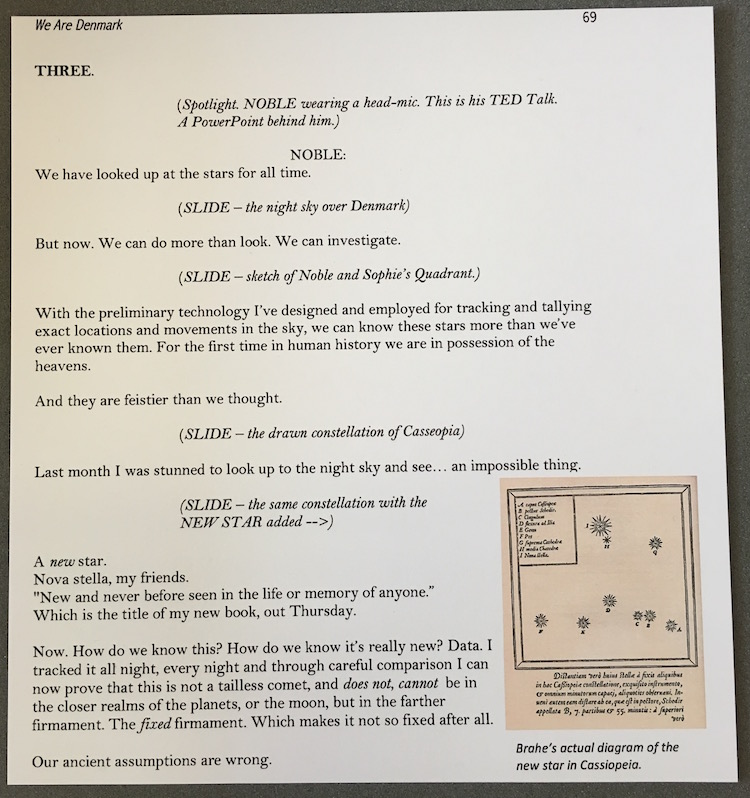 WE ARE DENMARK (DRAFT 6.5).
Lauren Gunderson, September 2012.
A modernized Tycho Brahe takes the stage as the character "Noble" in the new play We Are Denmark. In this draft of the scene in which Brahe presents his astronomical findings as a TED talk, playwright Lauren Gunderson has included an image from her research on Brahe's discovery of the "new star," or supernova, of 1572.
Courtesy of Lauren Gunderson.