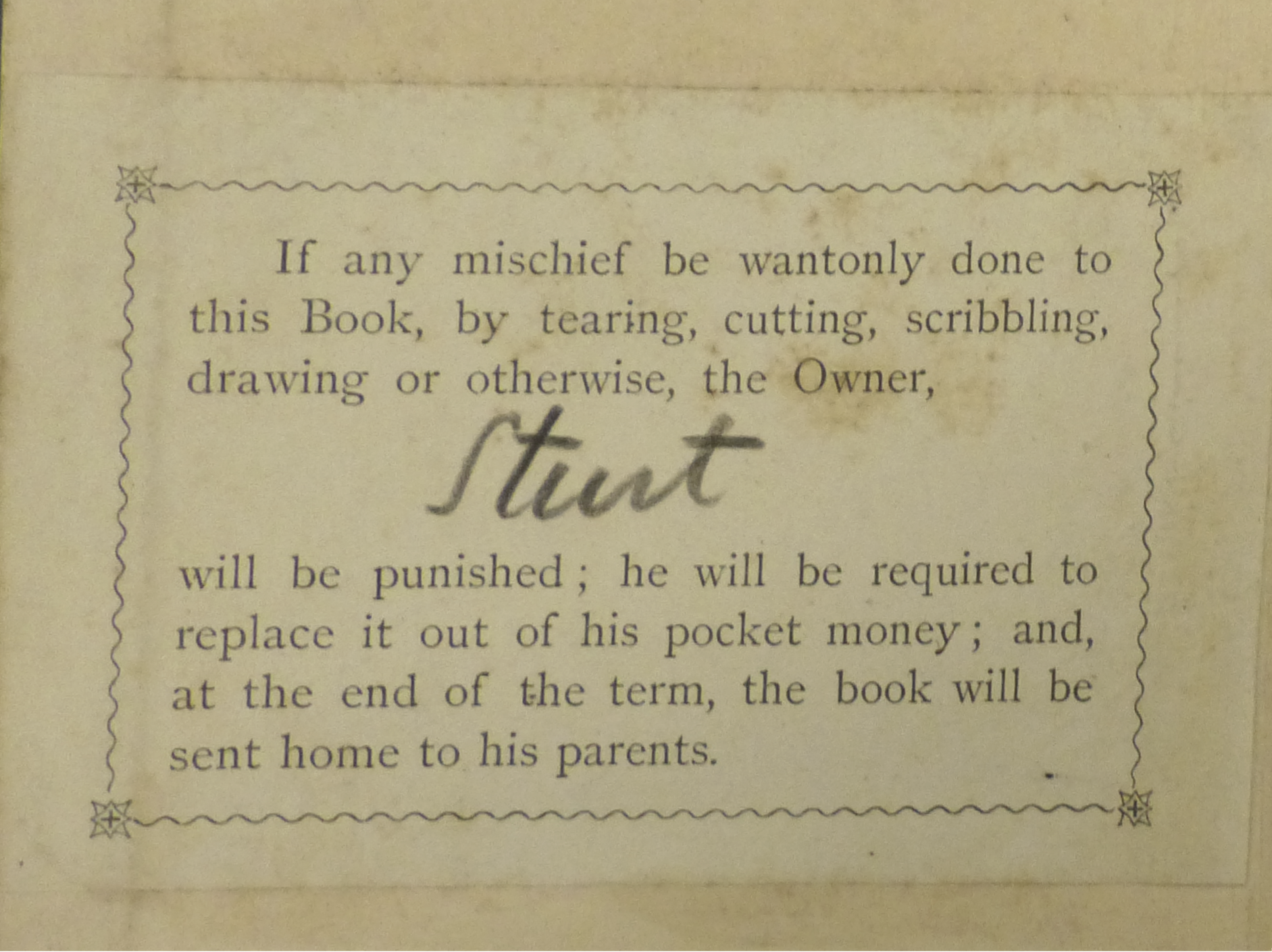 T. H. Huxley,
Lessons in Elementary Physiology.
London : Macmillan & co, 1871
STORE 224:23
This is part of the publisher's "school class books" series, published as a textbook for teachers and students. It differs from the rest of the books in this display: there are no marks or notes of any kind. However, there is a note pasted into the front endpaper that warns the owner of the consequences of such actions. Take heed....