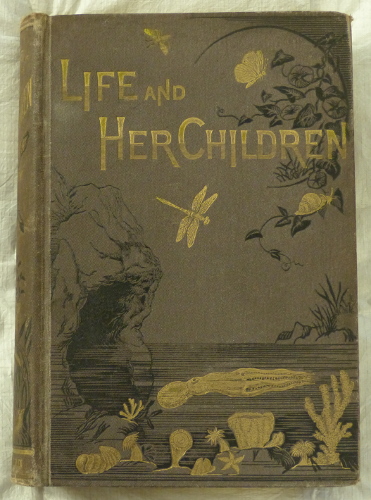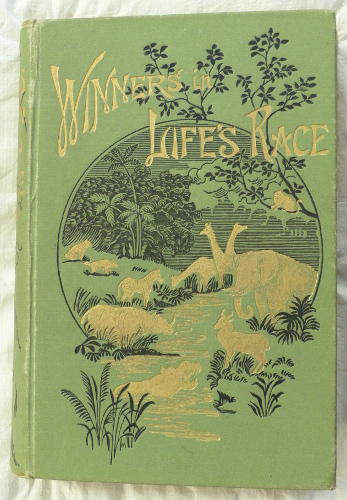 Life and her children : glimpses of animal life from                                                   Winners in life's race : or, The great
the amoeba to the insects, by Arabella B. Buckley                                            backboned family, by Arabella B. Buckley
London : E. Stanford, 1880                                                                                                            London : E. Stanford, 1892
STORE 201:8                                                                                                                                                      STORE 157:40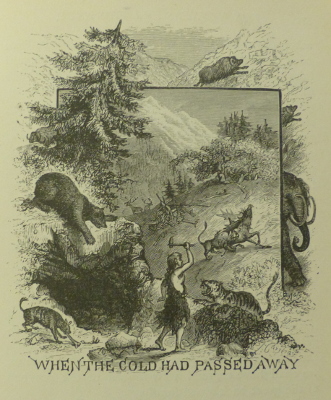 After Mary Somerville's death, a revised 10th edition of On the connexion of the physical sciences was produced by Arabella Burton Buckley (1840-1929). Buckley was familiar with many leading scientists and theories of the time and worked as secretary to the geologist Charles Lyell. She authored a number of books for children, including Fairyland of science and Through magic glasses, in which she conveyed scientific information in the form of fairytales.
In the 2 books shown here she reframes evolution through creative and imaginative narratives. Life and her children covers 6 of Buckley's '7 divisions of life', moving from amoebas to insects, and ending with the community of ants. Winners in life's race, first published in 1882, is devoted to the 7th division: the 'great backboned family.' Grounded in evolutionary theory and geology, these volumes went beyond Darwin's work to explore the development of moral qualities and parental affection. Buckley argued that evolution was for the preservation of life but also for the development of altruism.