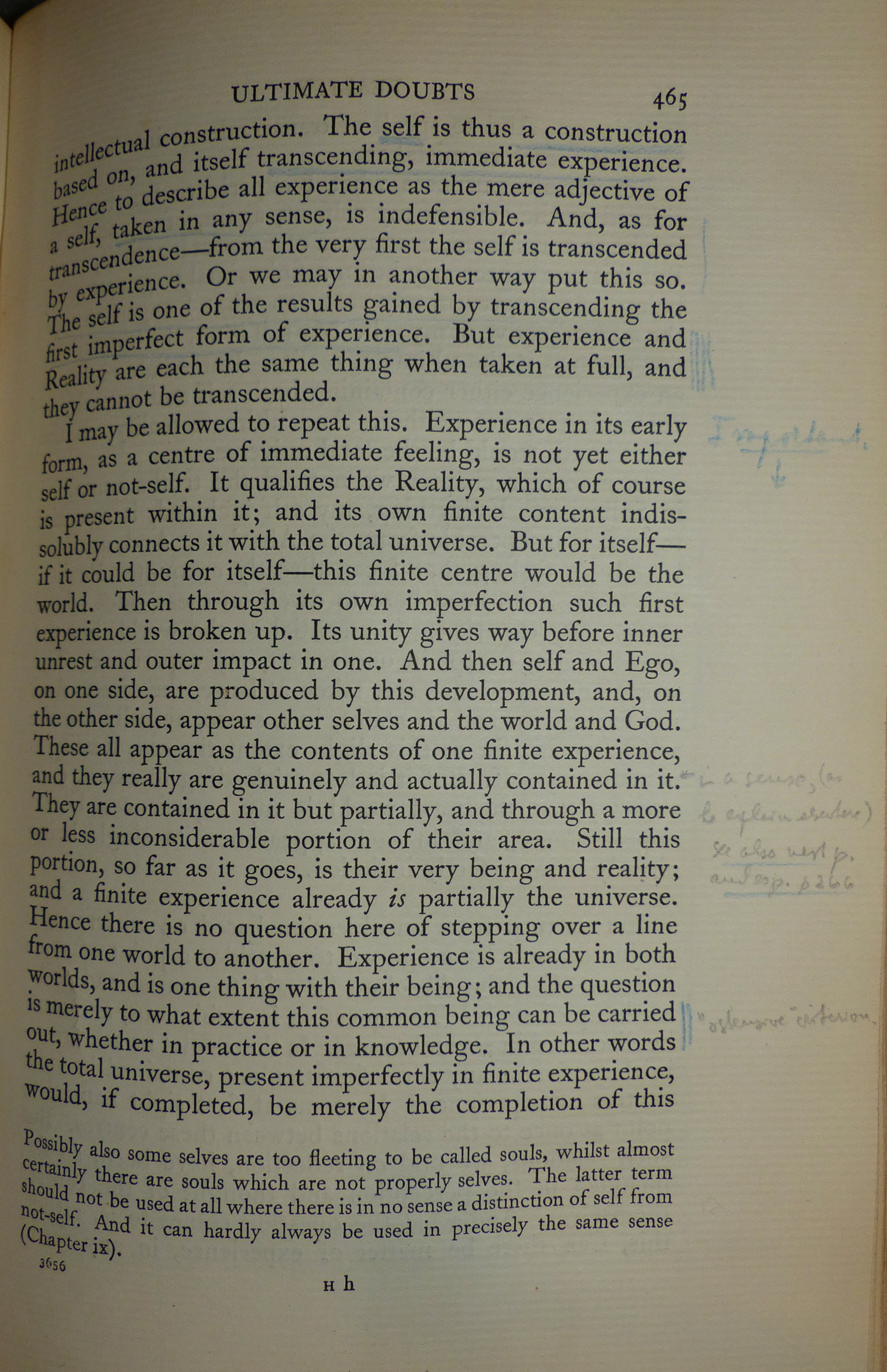 F. H. Bradley,
Appearance and reality : a metaphysical essay.
Oxford : Clarendon Press, 1930
STORE BUCHDAHL 200
This is one of two books in this display that came to the Whipple from the library of Gerd Buchdahl (1914-2001). Buchdahl was key to establishing the study of history and philosophy of science in Cambridge, becoming the first Head of the newly-created Department of HPS in 1972.
Many of the books from Buchdahl's library are working copies, and have been heavily annotated by him. Often there is evidence of multiple readings.